09 June 2022
Solicitors for the Elderly Accreditation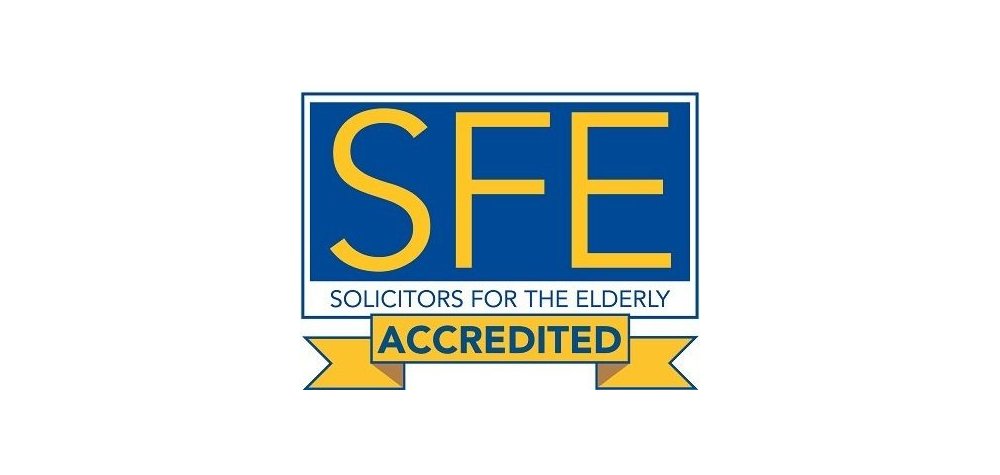 The SFE or Solicitors for the Elderly is a national association of independent lawyers who specialise in older client law.
SFE is a community of trusted advisers – professionally highly qualified and regulated and who also have additional skills to enable them to work with older and vulnerable clients.
Solicitors for the Elderly say "Only a very select group of people can become members of SFE. They must be fully qualified, regulated and insured solicitors, barristers or chartered legal executives and they must spend at least 50% of their time working with older and vulnerable clients.
Before they can join SFE, lawyers must complete our externally accredited qualification – the SFE Older Client Care in Practice Award (OCCP). In addition to legal skills the qualification also covers t non-legal skills or "soft skills" – like a doctor's bedside manner. Once you are a fully accredited member you need to pass the OCCP every 5 years to remain accredited."
We are delighted that Nikki Spencer, Senior Solicitor in our Wills & Probate team passed her last OCCP exam with a 96% pass rate in recent re-accreditation.
Nikki is one of only three SFE members in Mansfield and she is incredibly passionate about working with the elderly and their families. She has an amazing understanding of elderly people and their needs, that comes from working with older clients for over thirty years. Nikki is without doubt a safe pair of hands.
Her awareness of the vulnerabilities that the elderly face allows her to give the very best advice and support. Dementia is something that Nikki comes across very often in her role and she is very experienced in helping elderly clients along their Dementia journey. Nikki will bend over backwards for her clients and their families to ensure that everything is in place to ensure that they get the support they need in later life.
Nikki specialises in Care planning, Inheritance tax planning, Wills, Trusts, Court of Protection and Probate.