Cohabitation Law
Banner Jones provides the latest up to date information on Cohabitation Laws and guidance on Cohabitation Agreement.
The law treats unmarried couples different from married couples. Our knowledge of this complex area of law can help you resolve your problems following a break-up with a cohabitation partner.
Your cohabitation rights means there is a lot that can be done to protect your interests, including your financial assets.
If there are children from the relationship, we can help you agree to arrangements for them.
Talk to our team today on:
0330 017 6309

Kelly Parks
Head of Family Law
Banner Jones Family Law Reviews
4.7
out of 5 based on
61
ratings
Cohabitation rights
Did you know the following cohabitation rights?
There is no such thing as a "common law" husband and wife
If a co-habitee dies, the survivor is not his or her "next of kin" and therefore may have to go to court to claim all or any of the deceased's estate
You may not automatically be responsible for any surviving children of the relationship
A co-habitee does not automatically acquire an interest in his or her partner's property simply by living there for a certain period of time; and that the law in this area is so complex that even Judges sometimes struggle to make sense of it
Even if you own property together, you may not own it equally (especially if it was bought before 1996) and that a recent case has stated that, in certain situations, the value of that house may not automatically be shared equally between former co-habitees
The benefit of a cohabitation agreement
A Cohabitation agreement can help remove some of the above uncertainties. If you are going to live with a partner but not marry, it is sensible to create a cohabitation agreement which records your intentions about your assets and how you would share or divide them if your relationship broke up. At Banner Jones we can draft a cohabitation agreement which states your intentions and protects your financial assets, it is also beneficial as both parties are aware of their cohabitation rights.
Contact Us
Our expert solicitors in Sheffield, Mansfield and Chesterfield are highly experienced and will treat each case uniquely depending on your circumstances. Our family law team are always on hand to provide support and advice on whether a cohabitation agreement is right for you. We ensure each of our clients receive the upmost care and consideration and can offer expert up to date advice on the latest cohabitation laws.
We have offices in Chesterfield, Sheffield, Dronfield, Mansfield and Nottingham.
How Does Cohabitation Work?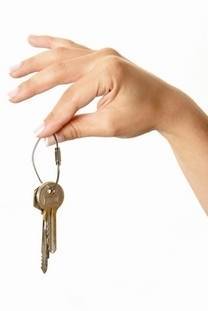 Protect your assets with a Will.
Frequently Asked Questions
97% of our clients would recommend us to a friend
(Ongoing Client Survey)
Thankyou Helena Downing for all your excellent service.
Mr & Mrs W, Alfreton
The family department at Banner Jones have just completed the legal arrangements in respect of my divorce. The service I received was exemplary and I wanted to write to you to let you know this. I have been pretty constrained in relation to availability to meet and most of our business has been done over email which I appreciated. Responses have been very timely, updates provided regularly, deadlines hit and fees reasonable. I contrast this with the service provided by a large law firm in Sheffield in the early part of the year and your approach and that of your staff to customer services, in my view, sets your firm apart. Your firm came to me through personal recommendation by a friend and I shall be happy to do the same. Thank you again.
Mr C, Sheffield
Thanks for your assistance with my case, your advice has been invaluable, and I would certainly recommend Banner Jones to my family and friends.
Mr P Sheffield
We would like to thank our solicitor acting for us Richard, he did a great job and was very easy to speak to and very friendly. Extremely professional and we would use him again in the future.
Mr & Mrs S, Sheffield
Talk to our friendly team today on: 0330 017 6309

Kelly Parks
Head of Family Law