Care Proceedings
At Banner Jones we work on Care Proceedings brought by the Social Services across Chesterfield, Derbyshire, Sheffield and Mansfield.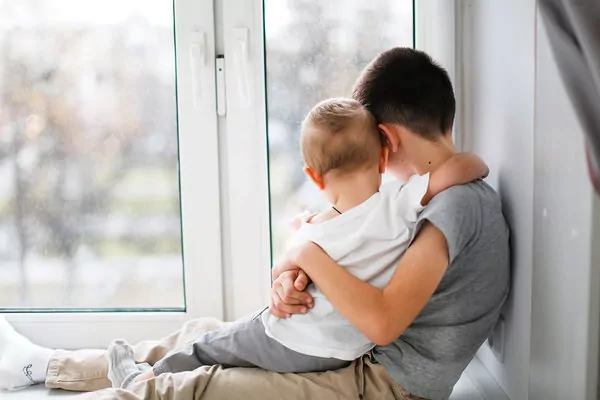 Care Proceedings in Chesterfield, Sheffield, Dronfield and Mansfield
Contact us for a no obligation chat to discuss the best way for us to help you
Social Services may tell you that they are going to start care proceedings, but if they do not, you will find out when you receive a notice from the court telling you when your first care proceeding meeting is and where it will be held.
Our experts can help you with any aspect of care proceedings so please get in touch if you need advice. Our team have worked with parents going through care proceedings for many years and they will be able to guide you through it step by step.


Care Proceedings Advice
The people who hold the parental responsibility of the child have the right to decide how a child is raised and cared for.
Generally, we represent parents and children in care proceedings but sometimes we represent grandparents or foster parents. Our approach is to focus on the welfare of the child and to help you understand how the Courts make decisions in these types of cases.
We cannot stress how important it is to seek advice from specialist family lawyers who have experience even if you believe you can handle the situation. Circumstances can change quickly and the local authorities and social services can apply to the court to overrule you as a carer for your child. This would only happen on the ground that they believe the child is at risk of harm in their current home however the family courts do not take risks and may give power to the local authority even if it is a provisional basis. Do not take the risk our specialist team would be able to represent you and support you through this process.


Grandparents Rights
It is worth noting that if your Grandchild is placed with you via an order from the Court, you are automatically entitled to Legal Aid support with your case.


Care Proceeding Experts
Several of our care solicitors are on the Law Society's Children Panel. Only solicitors who meet the Law Society's exacting accreditation requirements are permitted to join the Children Panel and represent children in public law care proceedings.
Our experts in public law care proceedings can provide you with support and guidance throughout the care proceeding's process. We are specialists in cases involving non-accidental injury and child neglect.
When an injury to a child has been identified, either with no explanation or with an unnaceptable explanation, it is likely that social services will become involved and the Local Authority will start care proceedings against those with parental responsibility. These injuries are described as a Non-Accidental Injury (NAI) and the term can be used widely for various types of injuries, often including:
Shaken baby syndrome
Broken Bones
Smothering
Poisoning
Bruising
Infant death
Where a non-accidental injury is suspected, there are many issues that will need to be considered by all parties, and it is important to have experienced representation at this point. Our team are here to guide you through this complex process step by step.


Want to know more?
We take data privacy very seriously, and we want you to understand and feel confident about how we collect, store and handle your personal data. If you'd like to find out more you can read our Privacy Policy.