Landlord and Tenant Disputes
If you are a landlord of private residential property then you may unfortunately be faced with problematic tenants. In these circumstances we appreciate that it is essential to find both a practical and legal resolution to these issues as swiftly as possible.
If you are experiencing problems with your landlord, we can advise you on your rights and take legal action against your landlord where appropriate.
Landlords
Our experienced Landlord & Tenant advisors in Chesterfield, Sheffield and Mansfield combine their knowledge of this specialised area of law with practical advice.
We can also provide advice in relation to the pitfalls of failing to protect a Tenancy Desposit as per the statutory requirements and to assist you in taking preventative steps to avoid such issues or to find the most effective ways to overcome them.
We also provide advice in relation to the following claims:
Recovery of Rent Arrears
Breach of tenancy conditions
Defending claims for disrepair
Defending claims for unlawful eviction
Recovery of rent arrears (Debt Recovery)
Possession Claims
If your tenants are not paying rent, have breached some other term of the tenancy or if you simply want recover possession of your property as quickly as possible, we can assist you with all of the necessary steps from serving notices, issue Court proceedings, representing you at Court hearings and arranging an eviction. Each stage is set at a FIXED FEE.


Stage
Our Costs
Vat
Court Fees
Total Cost for Stage
Serving Notice Seeking Possession
£150.00
£30.00
n/a
£180.00
Possession Proceedings
(section 21)
(unless defended)
£350
£70.00
£355.00
£775.00
Possession Proceedings
(section 8)
(unless defended)
£450.00
£90.00
£355.00
£895.00
Warrant for Possession
(i.e. eviction)
£140.00
£28.00
£120.00
£289.00
Tenants
The types of case that we may be able to assist you with are as follows:
Defending possession proceedings
Disrepair claims
Claims for unlawful eviction
Failure to protect Tenancy Deposits
Assist Package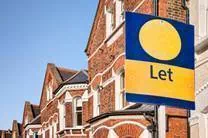 Ease your stress with our Fixed Fee Landlord Assist package.
97% of our clients would recommend us to a friend
(Ongoing Client Survey)
I am very grateful for all your efforts and a very satisfactory result. I cannot thank you enough for a first class service and I will happily recommend you to my friends and family.
Mr W, Nottingham
The receptionist staff on both days we visited your office were extremely friendly and the whole experience of dealing with Banner Jones was wonderful
T Howard
The service I received couldn't have been better!
Mrs C, Chesterfield
I would like to put on record my great appreciation of the efficient manner in which you have dealt with the estate. At all times you have been so helpful and your advice when things seemed to be falling apart has minimised my stress level.
Mr S, Sheffield
Very efficient, friendly and professional. We would definitely recommend to friends and family. They made the whole experience problem free.
Mrs W, Mansfield
We're really grateful for the work you did for us. 10 out of 10!
Mr & Mrs S, Bridlington
Brilliant service, kept well informed all the way through the process. Would definitely recommend.
Miss H, Nottinghamshire
Just a quick thank you for your efforts over the past few weeks.
You've made this process as simple and stress free for me as it could have been. Very much appreciated.
Mr D, Sheffield
Talk to our friendly team today on: 0330 017 6309

Rob Stubbs
Head of Dispute Resolution