Residential Property in London
We offer conveyancing in London from just £675.00 +VAT. Every conveyancing matter is different and the additional third party charges (or disbursements) such as searches and stamp duty vary depending on the property so it is best to call our quotes team on 020 8031 2731 to confirm your quote. It's free and there's no-obligation to proceed.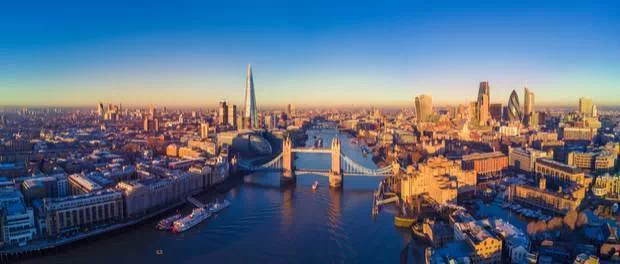 At Banner Jones, we care. We know how you and many other homeowners feel, as we've helped thousands of clients go through the entire process. For many, it's one of the most stressful stages in life. Our approach is to make your life easier.
We find that our clients have an endless list of tasks and the necessity of conveyancing especially for first-time buyers is overwhelming. However, at Banner Jones our clients found that our service is proactive, personal and professional. When choosing a solicitor, you need someone with excellent communication and a wealth of experience.
Did you know that there are two types of home buyer in the UK?
The home buyer that pays a premium to attend meetings at solicitors office's or the other home buyer who use another top quality conveyancing solicitor in London, does the entire process conveniently over the phone or online and saves time and money in the process!
At Banner Jones, we believe our clients can save time and money by doing all the necessary paperwork and meetings over the phone and online. Give us a call on 020 8031 2731 to find out more.
We know how frustrating London traffic is, so why pay more to see your solicitor when the process can be done from the comfort of your home?
Why Choose Banner Jones for your conveyancing needs in London?
We've helped thousands of people with their conveyancing needs. Whether you're buying an apartment in Greenwich, downsizing in Harrow, buy-to-let in Croydon or even selling-up and moving up north, we can help. From leasehold to freehold properties, we cover all aspects of residential property conveyancing.
We're one of the top legal firms in the UK
For five years in a row, Banner Jones Solicitor's is recognised as a leading "UK Legal 500" Firm and accredited by the Law Society's Conveyancing Quality Scheme. With offices in Derbyshire and South Yorkshire and Convent Garden in London, we've helped thousands across England and Wales to reduce stress with our simplified approach.

Communication is key
At Banner Jones, we have an award-winning team of conveyancing solicitors with a wealth of experience and offer an excellent personal service.
Give us a call – it's free!
Find out for yourself, call our friendly London Conveyancing Solicitors on 020 8031 2731 and ask for a free no obligation quote. If you've got any other questions, feel free to ask. Our team are more than happy to help.