Great news for first-time buyers
The announcements in the 2017 Autumn Budget were designed to help first-time buyers by abolishing Stamp Duty fees for properties under £300,000. But if your property is worth between £300,000 and £500,000, you'll pay 5% Stamp Duty on this segment of the purchase price.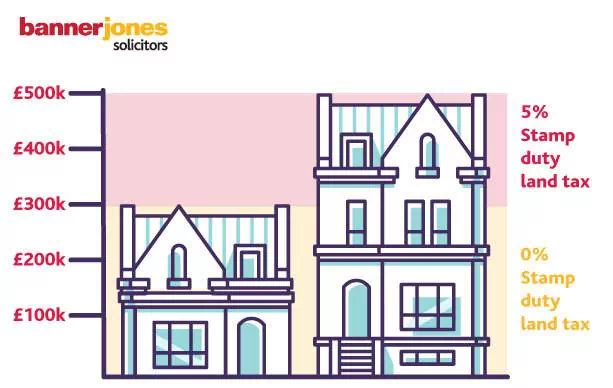 For example, if the property is worth £350,000 the buyer will pay 5% (£2,500) on £50,000.00. If a first-time buyer's purchase price is over £500,000, there will be no discount on Stamp Duty Land Tax.
Stamp Duty Land Tax Calculator

Find out how much Stamp Duty Land Tax you'll need to pay with our free calculator.
The average price of a property in London

(Data taken from UK House Price Index)https://www.gov.uk/government/news/uk-house-price-index-for-november-2017)

London Local Authorities
Average property price (November 2017)


Rank cheapest to dearest
Barking and Dagenham
£289,992
30
Bexley
£339,166
29
Newham
£356,216
28
Havering
£365,693
27
Croydon
£373,581
26
Sutton
£385,717
25
Hounslow
£398,473
24
Greenwich
£401,226
23
Enfield
£406,300
22
Hillingdon
£419,369
21
Redbridge
£425,582
20
Waltham Forest
£442,704
19
Guildford
£443,044
18
Bromley
£447,338
17
Harrow
£478,039
16
Kingston upon Thames
£486,707
15
Ealing
£487,535
14
Tower Hamlets
£497,403
13
Lambeth
£516,104
12
Southwark
£524,579
11
Merton
£538,347
10
Haringey
£546,185
09
Barnet
£550,344
08
Wandsworth
£595,574
07
Hackney
£599,035
06
Richmond upon Thames
£663,921
05
Islington
£686,637
04
Hammersmith and Fulham
£739,997
03
Camden
£861,159
02
Kensington And Chelsea
£1,258,948
01
In the table above, most of the cheapest areas are currently in the East of London.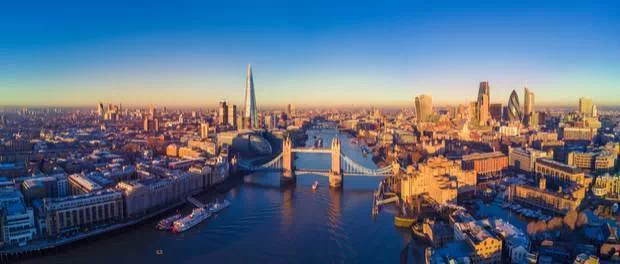 If you are living in Barking and Dagenham but work in the City of London, you would expect a commuting time of around 45 minutes each way (according to Google Maps).
Things to consider when buying a house in London
The deposit
With the rising costs of living, it can be difficult to gain enough capital for the deposit. There are many options to help first-time buyers including shared ownership, help to buy and even new build properties. To get on the housing ladder, we recommend setting a budget and see what non-essential items you can cut back on. This little sacrifice can serve you well in the long term.
The commute
Sometimes it can be cheaper to relocate to another part of London or even moving on the outskirts. However, if moving to a new location requires a longer commute, it is essential to understand what you're getting into. If your new property is one hour away from work, that's 40 hours per month travelling back and forth.
The mortgage payments
Whether you're sharing a property with a loved one or going solo, it is crucial that you can keep up with the mortgage payments. It is highly recommended that you speak with an independent financial advisor for some impartial advice.
Family and Friends
If you're going to relocate to a different area, how far away are you going to be to your friends and family? How nice is the area your looking to move to? These are all important questions to ask yourself. Visit where you could be potentially living first. Spend some time in the local bars and restaurants. Find out where the local shops are. Find out as much as you can about the area.
Finally, getting the best price for your conveyancing
There are two types of homeowners in London. The first homeowner will pay a premium to attend meetings at their solicitor's office.

The second homeowner uses a different top-quality conveyancing solicitor in London, but does the entire process conveniently over the phone and by email.

At Banner Jones, we offer a great conveyancing package where you don't need to visit our offices. Therefore, saving you time and money.

We know how frustrating London traffic is, so why pay more to see your solicitor when the process can be done from the comfort of your home?
To find out how, call Banner Jones Solicitors today on 020 8031 3618