Succession Planning
Typically the 1st generation will be one or more close family members, often of a similar age. The 2nd generation will be their children and the 3rd generation could be the cousins, possibly with a wide range of ages and the family ties not as close as siblings so overall the ownership becomes more fragmented.
Some owners come under pressure from the next generation who think that it is their "right" to be given the business, but in some cases such a Gift may mean that the current generation of owners do not have sufficient funds to retire.
There are many questions about surrounding gifting the business, such as:
Who do you give shares to?
Do you treat all children equally?
Does fairly mean equally?
What about those who are not involved in the business now?
Are you a custodian for the next generation?
Should you expect to gift the business on?
We can help you with the answers to these questions.
Selling the business provides the opportunity for the current generation to realise the value and have the funds to retire. It also provides opportunity for the current generation to share proceeds with family members who are not participating in next generation. But how do you agree a fair price? What is affordable? It could open up the opportunity for other non-family management to participate in ownership i.e. a Management Buy Out.
When the current generation of owners accept that it is time to step back, for some businesses a more gradual handover may be appropriate. A gradual handover allows the current owners to be paid out over time which may be better for the business financially and it also gives chance for younger family members to start getting involved in the business.
You might also consider a transfer of management before ownership. This would allow a balance between outright transfer and retaining some management control. You might want to ensure the next generation have the capability to run the business before handing it over and losing control altogether.
We can advise you and help you understand when voting control has transferred on a gradual handover.
Every adult should have a Will – if you own a business then this is essential to plan for unexpected events. If there are minor children involved then consider if the business can continue to be run by trustees in the future?
A Will is vital if ownership is being transferred gradually.
IHT advice is also an important of planning.
Articles of Association. These may include Shareholders Agreements, Partnership Agreements and Family Charters. All businesses should consider having an agreement regulating their conduct, family businesses are no different but they also have the option of a family charter.
Review Property Ownership. Who owns the business property?
Can the business property be treated as separate to the main business?
This may provide opportunities for family members to acquire/inherit the property rather than the main business. Is there a lease in place? Should there be a lease?
Divorce: If your children own a share of the family business – will this result in assets being lost in divorce proceedings? Does it discourage transfer of ownership? Will there be a possibility of the business having to help fund a divorce settlement? Collaborative law would be a recommended route for a family business where conflict resolution is required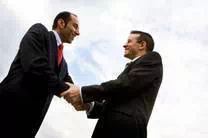 We can involve an Independent Financial Adviser in our discussions at no extra cost to you.
97% of our clients would recommend us to a friend
(Ongoing Client Survey)
The receptionist staff on both days we visited your office were extremely friendly and the whole experience of dealing with Banner Jones was wonderful
T Howard
Although you are now part of Banner Jones, to me you are still Glossops, and the service we receive is part of why we have been with you for so many years.
Mr T Pass
If in future I need legal advice my preference will be with Banner Jones after such great service
Mr Kingston
It just goes for me to say thank you for your help and assistance and especially the advice in this matter and should A2Z have the need for similar services. We will certainly consider Banner Jones first
A2Z computers, London
Excellent service due to business relationship with our solicitor.
Mr A, Chesterfield
Service was incredible. Lee Foster made the transition smooth and easy. Thanks Lee!
Mr P, Rotherham