Over time, the gap between women's and men's median hourly earnings has been narrowing. In fact, according to the Office for National Statistics (ONS) it has fallen by over a quarter among full-time employees in the last decade.
While this trend is moving in the right direction, there's still widespread recognition that there is work to be done, and still some way to go before everyone – regardless of gender – receives the same pay for the same work.
To monitor progress and hold organisations to account, the Government introduced an annual gender pay gap reporting mechanism which came into force on the 6th April 2017 and affects businesses employing in excess of 250 people.
Due to the Coronavirus pandemic, the Government waived employers' obligations to report in 2020. This year, however, the process is back.
If you're a medium to large employer, you will need to make sure you've submitted your data by 4th October 2021. Failure to do this could put you in The Equality and Human Rights Commission's (EHRC) line of fire.
Here, Banner Jones' Head of Employment Law Katie Ash answers some of the most frequently asked questions – including what's required, and by when.
What is a gender pay gap report?
In the Government's words, "The gender pay gap is the difference between the average (mean or median) earnings of men and women across a workforce." The report data is calculated upon hourly wages and includes ordinary pay and bonus pay
Why does it matter?
While gender pay gap reporting may feel like drain on the time and resources available, it is hoped that by holding employers accountable it will help them understand how inclusive they are.
It can help to facilitate change within organisations that didn't necessarily realise they had a problem, and in turn that can help send the right message to current and new recruits, suppliers, investors and customers alike.
The ACAS guidance relating to the gender pay gap goes a step further and recommends that employers put in place an action plan to reduce the gender pay gap in their organisation.
How do I submit my gender pay gap report?
You will need to visit the Government's website and click "Report your gender pay gap data" within the Employing People section.
You'll then have to create a login before submitting your data if you haven't done so before.
What time frame should my gender pay gap report cover?
Your report should give a snapshot of 31st March 2020 if you are in the public sector or the 5th April 2020 in the private and voluntary sector.
Which employees do I include in my data set?
To calculate your data, you'll first need to work out who your 'full pay relevant employees' are. You will also need to record their gender. Note that 'relevant employees' includes both contracted employees and those who are self-employed.
You should exclude those who were on annual leave, family related leave, sick leave, special leave or sabbatical at the time of the snap shot. Employees who are on furlough are also excluded.
You can find specific details of who to include on the Government's website.
What do I do if I have employees who do not identify as male or female, or are going through a transition?
The Regulations state that an employer must report on males and females, but does not offer any definition on these categories. It is therefore left to you as an employer, to decide how best to include non-binary or transitioning employees.
One option is to use the HMRC or payroll information held on these employees. However, this information may be out of date and it may be more accurate to look at how the employee identifies at the time of the snap shot.
Whilst the Regulations do not address the issue of including non-binary employees, guidance from ACAS and the Government Equalities Office says you can omit these employees from your calculations.
Do I need to submit anything alongside the data?
It's a good idea to submit a supporting narrative alongside your pay data to show that you have analysed any gap across the genders and are taking action to close it. You might even spell out the specific steps you're going to take to make sure men and women are paid the same.
Though it can be helpful, the narrative is an additional extra and you are not obliged to submit it as part of your pay gap report.
What will happen to my report and why is it important?
Your gender pay gap report will be accessible to all on the Government website. That means potential employees can check your record in paying people of all genders equally. If the gap between men and women is large, they may be dissuaded from applying for, or accepting, a position with your company. You may want to publish a link to your organisation's written statement and response to show your commitment to fair pay.
I thought the deadline was the start of April for private organisations. What changed?
Although the deadline for submitting was 30th March for the public sector and 4th April for private organisations there has been an extension due to the Coronavirus pandemic.
While you now have a longer period to complete this task, it's worth completing it as soon as you can since it is a legal requirement which can be enforced by the EHRC.
What if we miss the deadline?
Following the introduction of gender pay gap reporting, the EHRC was given the necessary powers to impose fines for those in breach.
In 2019, the EHRC even went as far as to name and shame the companies which had failed to meet the deadline.
If you have any questions surrounding how to close your gender pay gap, or find yourself in need of a solicitor following a grievance from an employee, please contact the Banner Jones Employment Law team.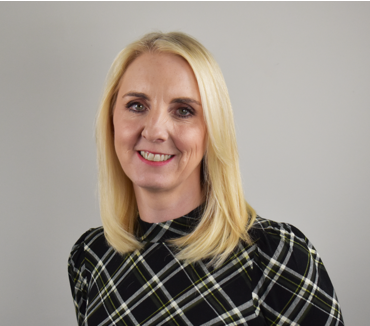 Katie Ash
Director
Solicitor
Head of Employment Law
Talk to Banner Jones
We are ready to help you