Workplace Mediation
The aim of mediation in the workplace is to restore and maintain the working relationship if at all possible.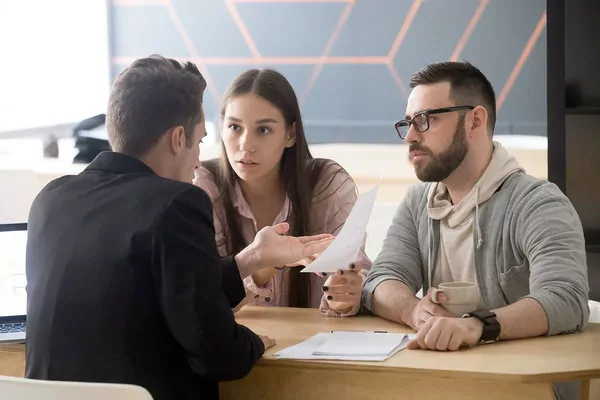 Workplace Mediation in Chesterfield, Sheffield, Dronfield and Mansfield
We can help with your employment issue
The aim of mediation in the workplace is to restore and maintain the working relationship if at all possible.
Mediation is a voluntary and confidential form of alternative dispute resolution. It involves an independent, impartial third party helping two or more individuals or groups to reach a solution that works and is acceptable for everyone.
The focus is therefore on finding a way to work together going forward, not dwelling on what has happened in the past and who is to blame.
Resolutions made by way of mediation are not legally binding and there won't be a judgment enforced on the parties. The benefit of mediation is that it allows the parties to agree much more creative ways of settling their dispute. Instead of being bound by legal principles and the main remedy in the courts of financial compensation, with the assistance of a mediator, the parties can reach a resolution that they are happy with, which might include an apology, training, a structured payment or renegotiation of a contract.
Furthermore, where a grievance has arisen in the workplace, the use of an impartial third party mediator to try to resolve the issues is recommended in the ACAS Code of Practice, and therefore taking part in mediation can help you to show that you have complied with the Code if you need to in any subsequent claim.
At Banner Jones, we are more than happy to be able to refer our clients to specially trained mediators who are experts at resolving disputes that arise in the workplace.


Areas Covered
If you have an employment problem, often it is something else for consideration within your case, so it is always worth contacting an employment law solicitor and finding out for certain.
Expert Employment Law Solicitors
Our expert employment law solicitors are highly experienced and will treat each case uniquely depending on your circumstances. Our employment law specialists achieve solutions through confidential settlements and are always on hand to provide support when resolving employment law problems. We have worked on many employment law cases and each individual receives the upmost care and consideration throughout the case.
At Banner Jones we can advise you on your legal rights regarding employment law, where they relate to the following:
Disciplinary and Grievance matters
Unfair Dismissal
Redundancy Advice
Discrimination in the Workplace
Bullying and Harassment
Ill health and Disability matters
Family Friendly Rights
Contracts of Employment and Policies
Restrictive Covenants
Employment Tribunals
Settlement (Compromise) Agreements
Protected settlement Discussions
Trade Union Representation
Mediation
Funding your Employment Law Case


Want to know more?
We take data privacy very seriously, and we want you to understand and feel confident about how we collect, store and handle your personal data. If you'd like to find out more you can read our Privacy Policy.