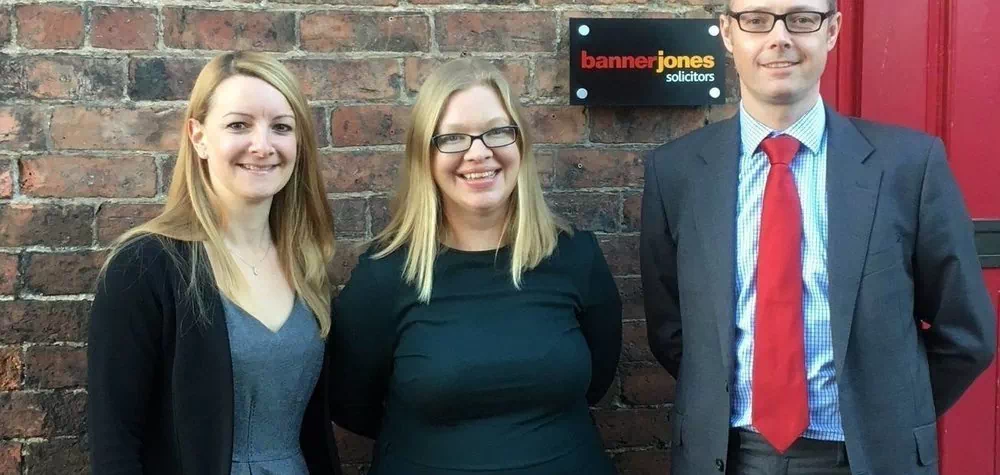 06-12-2017
Banner Jones bolsters Family Law division
Multi-disciplined law firm Banner Jones has expanded its Family Law division with the appointment of two Family Law specialists, Kelly Parks and Cathryn Young, bringing 23 years of experience to the team.
Kelly Parks joins the Chesterfield-based Banner Jones team following five years at Stowe Family Law, the UK's largest specialist Family Law firm. Graduating from Nottingham Law School, Kelly brings with her 15-years of experience in Family Law.
Also joining the multi-service practice' Mansfield-based Family Law team, Cathryn Young brings 8-years of specific Family Law experience to the team.
The new appointments follow recent international recognition for Banner Jones as part of this year's Legal 500 – the most comprehensive worldwide coverage on recommended law firms broken down by area of specialism – in which the East Midlands based Family Law and Personal Injury teams ranked for the fifth consecutive year.
Director and Head of Family Law, Toby Netting, said that the appointments will 'further strengthen' Banner Jones' award winning Family Law team, as well as ensure that the firm is well placed to meet growing demand from both private and public law work, such as issues relating to divorce proceedings, prenuptial agreements, cohabitation matters and children-related cases.
He said: "Kelly and Cathyrn are both welcome additions to our established family team bringing with them considerable expertise and experience, and further bolstering our ability to meet increased demand fuelled by an ever expanding population.( not sure about that last bit) "
Kelly commented: "With increasing scope to be involved in regional, national and international cases, I am delighted to be joining the Family Law team at Banner Jones during a period of growth and expansion."
Cathryn commented: "This is a very exciting opportunity to join an award winning, ambitious law firm with a long-established reputation for excellence."