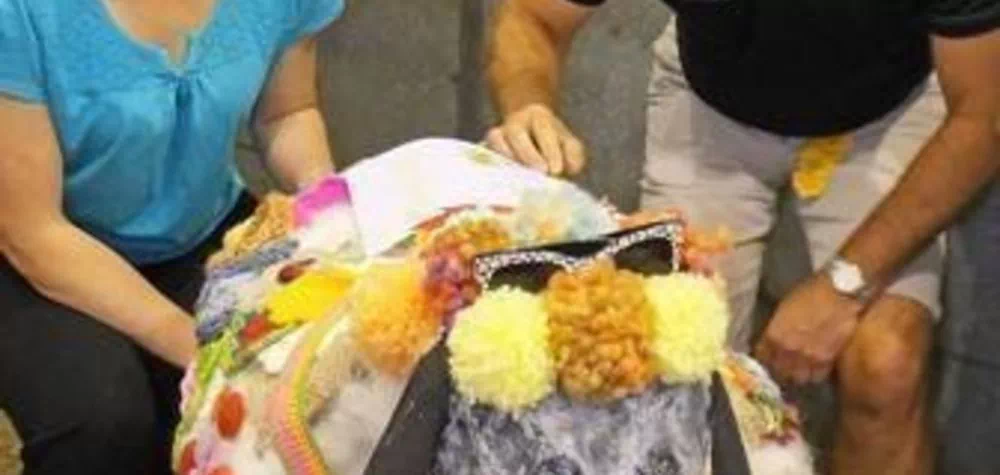 08-08-2014
Banner Jones Judge Sheep Contest!
Ann-Marie, Marketing Manager at Banner Jones Solicitors comments "When the competition was launched (in conjunction with the show organisers and Peak fm) back in April this year we had no idea how many entries we would get or what the standard would be and we were blown away by over 100 entries. Many of the sheep were life sized and when they were all displayed in a pen at the show it looked amazing".
Simon Wright, Solicitor, Director and judge on the day said "It was clear to see from the entries how much local schools and community groups had got from the planning, making and naming of their entries. It was great to be involved in such a well represented community project. When appearing in court it is usually the solicitor under the scrutiny of the judges. It was quite daunting to have the tables turned!"
Pictured below with Ann-marie and Simon from Banner Jones is 'Blossom' who won the primary school category. The winner of the secondary school prize went to 'Woolamina' whose coat was made from brightly coloured loops of finger knitting, a new skill the pupils had been taught as part of the project. One family named their sheep entry 'Poppy' to commemorate the start of the 1st world war. The imagination and flare that went into the competition was simply brilliant and there will almost definitely be a round 2 next year.