Accident Claim Centre
We know that when it comes to personal injury our clients prefer to see their solicitor face to face.
With this in mind, Banner Jones have opened a dedicated Accident Claim Centre in Chesterfield. We are the local experts in personal injury claims and we know we will be able to help you get the compensation you deserve.
The Accident Claim Centre is on Glumangate in Chesterfield town centre, so all you need to do is call in, no appointment is necessary. We'll sit and have an informal discussion about your case and we'll always tell you whether we think your case has a chance of success. The initial advice we give you is FREE and there is no obligation to proceed.
97% of our clients would recommend us to a friend
(Ongoing Client Survey)
I can not fault Mr Banner in any way for the work he did for me. He was friendly and professional and he managed the case to my benefit. Thank you.
Anonymous
We are very satisfied with Banner Jones. May I also say the receptionists and secretaries were very kind and helpful.
Mr & Mrs W, Chesterfield
I am very grateful for all your efforts and a very satisfactory result. I cannot thank you enough for a first class service and I will happily recommend you to my friends and family.
Mr W, Nottingham
I was involved in an accident and my insurance company thought they had achieved the world for me by getting an offer of 50/50. This offer would mean not only would I get 50% of the damage done to my car, but would also lose my no claims bonus. I went to Banner Jones with all the paperwork and just a few weeks later I was banking a cheque for the full amount of damages and had my no claims discount. Great Service!
Mr B, Chesterfield
Watch Our Video
Personal Injury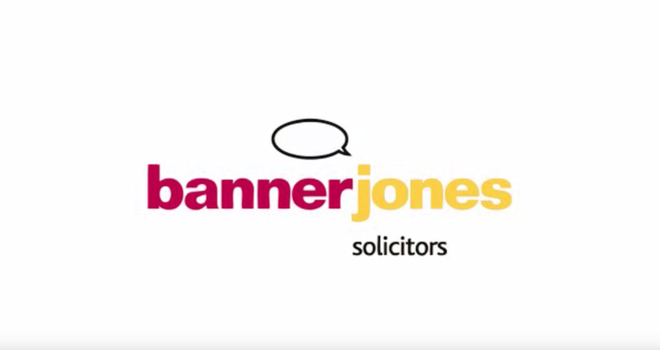 Simon Wright Executive Director and Head of Personal Injury passes on some key advice on the subject making a claim.
Frequently Asked Questions
Visit Us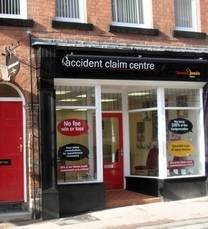 Why not drop in to our dedicated Accident Claim Centre on Glumangate in Chesterfield? You'll get a free, initial consultation and it's no appointment necessary. Additionally, we work on a no win, no fee basis.
Alternatively, to see whether you have a claim, contact our expert Personal Injury solicitors for a no obligation chat on 0330 017 6306* or email claims@bannerjones.co.uk.
*calls cost no more than a local 01 number and are included in your mobile minutes.