Useful Links
If you have any queries about any of the processes involved in administering the estate of someone who has passed away, please feel free to contact our offices and one of our specialist team will be happy to help.
If you know someone who has passed away, and feel that their wishes are not being carried out, or that their estate is being administered improperly, then our Dispute Resolution team may be able to help you further.
Alternatively, the following resources may prove useful in answering any queries you may have:
- Age UK
- Certainty, the National Wills Register
Talk to our team today on:
0330 017 6309

Kathryn Wheeldon
Head of Wills & Probate
Frequently Asked Questions
97% of our clients would recommend us to a friend
(Ongoing Client Survey)
The service I received couldn't have been better!
Mrs C, Chesterfield
The receptionist staff on both days we visited your office were extremely friendly and the whole experience of dealing with Banner Jones was wonderful
T Howard
Thank you again for your help..If anyone requires a solicitor at any time..I will recommend yourselves..for quick and friendly service
Miss N, Chesterfield
I recieved excellent service from Katie Woodward when I made my Will - Excellent advice & caring nature.
Mrs C, Mansfield
Katie Woodward was very helpful and gave a good service, thanks a lot.
Mrs B, Mansfield
I can recommend this service. Katie Woodward was personable, efficient and professional. She was particularly knowledgeable and thorough. Her diligence and flexibility was brilliant for my needs. Thanks very much.
Mr E, Chesterfield
Everything was excellent.
Mr & Mrs G, Upper Newbold
From the minute you walk into reception you are put at ease, and this continues right through the chain. Would recommend them any time.
Mr G, Chesterfield
I can't thank Banner Jones enough for the kindness and patience, and would highly recommend this firm.
Mrs S, Chesterfield
Sarah Nadin provided us with a first class service at our time of need. Can not thank her enough for helping us through a difficult time in such a kind and professional manner.
Mrs E, Deepcar
Sell A Home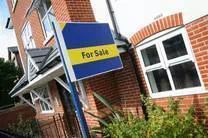 If you need to sell a home as part of the probate we can help you with this.
Talk to our friendly team today on: 0330 017 6309

Kathryn Wheeldon
Head of Wills & Probate