Wills
Making a Will is often seen as a daunting prospect for a lot of people, but here at Banner Jones we'll take you through it step by step ensuring that your Will represents everything you want it to. Most of our clients say it's such a relief to have finally done it and usually they have been putting it off for ages.
We have a large team of Will specialists with appointments avaialble in Chesterfield, Dronfield, Sheffield and Mansfield.
Why Choose Us?
Highly regarded team of qualified Wills solicitors
Offices in Chesterfield, Dronfield, Sheffield and Mansfield
FREE secure Will storage for life
We are members of the National Will Register, 'Certainty'
Appointments not always necessary
Quick turnaround
Home / Hospital visits available
Witnesses provided
We'll give you tax advice as part of the process
Fixed Fee Promise on all Wills
We will cover every detail leaving you able to relax
Not Sure Where To Start?
To help get you started here are a few things to think about when preparing to write your Will.
Your Estate
Make a list of everything you own and what it is worth (assets)
Include any life insurance policies and pension assets (if not already assigned)
Subtract any money you may owe on death, such as mortgages and loans (liabilities)
Estimate how much your estate is likely to be (the difference between your assets and liabilities)
The Beneficiaries
Make a list of those whom you want to benefit, including names and addresses. Think about any wider family and friends also
Think about who you would like to be guardians for your children and seek their approval
Think about whether you want to leave gifts to any charities
Make a note of who you DON'T want to benefit
Once you have all of this information you are ready to start drafting your Will
Free Guide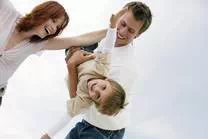 Why use a solicitor to write your Will?
Click below for our Free guide.
Register Your Will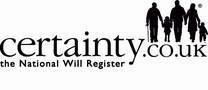 Register your Will today on a national database.
Included FREE in all of our Wills.
97% of our clients would recommend us to a friend
(Ongoing Client Survey)
The service I received couldn't have been better!
Mrs C, Chesterfield
The receptionist staff on both days we visited your office were extremely friendly and the whole experience of dealing with Banner Jones was wonderful
T Howard
Just a personal thank you to the Wills & Probate Department who made all comfortable from the off, and stated things clearly and professionally throughout.
Mr P, Mrs G, Mrs R, Hasland
Thank you again for your help..If anyone requires a solicitor at any time..I will recommend yourselves..for quick and friendly service
Miss N, Chesterfield
Mr Barlow was a gentleman on both visits to my home and I would recommend him.
Mrs B, Chesterfield
I am a 93 year old lady, and I was treated as if I was family. Caring and helpful in explaining everything to my dull brain. Thank you.
Mrs F, Old Whittington
Excellent, speedy, friendly service. Assisted with all my queries and very helpful regarding issues caused by the bank holding the money.
Mrs S, Chesterfield
Everything was excellent.
Mr & Mrs G, Upper Newbold
Great service. Banner Jones' approach to the making of our Wills was both simple and straight forward.
Mr & Mrs C, Sheffield
From the minute you walk into reception you are put at ease, and this continues right through the chain. Would recommend them any time.
Mr G, Chesterfield