Life has changed significantly since the Government announced on Friday, March 20th that the country had, pretty much, gone into lockdown. Social distancing advice was issued, and as part of this official guidance regarding moving to a new house was rolled out.
Here, our residential property expert, Kate Skelton, answers some of the more commonly asked questions about what is and what is not possible during these times; including what to do if you have already exchanged contracts but are unable to move due to the pandemic, and who to speak to if your financial situation changes in the coming months.
…………………
Q: We have already exchanged contracts and are due to complete in a matter of weeks. What can we do?
A: If contracts have been exchanged and you are due to move during the extended 'lockdown' period then it is worth discussing an extension with the other parties in your chain. Your conveyancing solicitor can help with this.
While there is nothing to say you cannot move, you may understandably have some concerns about coming into contact with the virus and so may want to delay proceedings.
If you are moving into an unoccupied space – for example, a new build home – it may still be possible to exchange, but you may want to consider whether it is going to be possible to get the moving help and support you need from removal firms etc.
The most important to thing here is to ensure you seek legal advice to ensure that you are not going to incur penalties if you do decide to delay the purchase/sale.
Q: What happens if it's not possible to delay our completion date? Will I have to pay a penalty?
A: You will, at this stage, have entered into a contractual agreement which may include some penalties if you do not complete within the required timeframe.
However, if all parties agree to a delay then it is likely those costs will not be incurred.
Again, your conveyancing solicitor can help with this so it is important to speak to them to get advice based on your individual circumstances.
Q: If I was due to move but that has now been delayed, will I still have to pay the mortgage on the new property?
A: This would depend on whether or not completion has taken place.
If completion has taken place you will, technically, have received the funds, and will therefore be required to make the necessary payments. Even if you have not yet moved into the house.
If, on the other hand, you have exchanged contracts but not yet completed the government has asked the banks to extend the mortgage offers in place so that you do not lose out in the long term.
Q: What if my financial circumstances change over the next few months because of Coronavirus?
A: This is a really difficult time for so many, with a lot of uncertainty over jobs and whether things will return to normal sooner rather than later.
However, the banks have been asked to be reasonable and to support customers as best they can if they come into difficulties before a house purchase is completed.
If this affects you contact your mortgage provider as soon as possible to discuss your personal circumstances.
Q: The house I have bought is empty. Can the move still go ahead?
A: In theory, yes. Where the property is vacant the transaction can progress from a purchase perspective. However, do consider whether you are able to get the help you need in terms of removal vans etc.
At all times the most important thing to consider is the safety of you and those around you. If it is better to delay the move temporarily it may be worth considering.
Q: We're stuck in a long chain of buyers and sellers and one of the parties has decided to pull out. What shall we do?
A: This will depend on the status of the contracts. If they have been exchanged then that is legally binding, and the party who wants to withdraw may face penalties.
If this is not the case, then any party can change their mind at any time, as is the case under normal circumstances.
If that happens, you may want to contact your estate agent to discuss your options with a view to putting your house back on the market if necessary, or to find another property to buy.
Q: I've been told we will exchange and complete on the same day. Is that allowed?
A: Yes. However, completing and exchanging on the same day does come with some complications as people will not know whether they are moving until the very last moment which could cause logistical problems.
If you have concerns about completing and exchanging on the same day speak to your lawyer who will be able to advise.
Q: I have recently separated from my partner and am in the process of purchasing their share of my home. Can this go ahead?
A: There is no reason to delay a Transfer of Equity transaction. Provided both parties are in agreement the paperwork can be processed in the normal way.
While the Land Registry has apologised for any slight delays, it has issued a statement to confirm that it will continue to operate as close to normal as possible in light of the coronavirus (COVID-19) outbreak.
Kate added: "The key message here is that things keep changing, and we're following the government guidance and advice closely to ensure that when it is safe to do so, we process all of our conveyancing matters as quickly as possible so that our clients can make the move into their dream homes."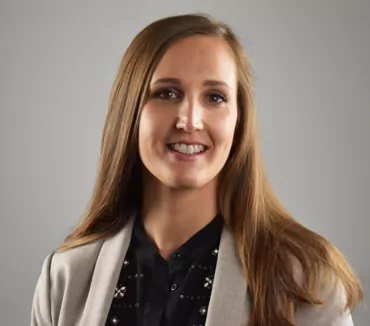 Kate Skelton
Director
Solicitor
Head of Residential Property
Talk to Banner Jones
We are ready to help you