The Workers (Predictable Terms and Conditions) Bill received Royal Assent on 18 September 2023, becoming the Workers (Predictable Terms and Conditions) Act 2023. This new legislation will give workers the right to request more predictable working patterns relating to the number of hours, times and days of the week that they work.
Here, Katie Ash, Head of Employment Law at Banner Jones Solicitors explains what it means:
Who does it apply to?
Once the Act comes in to force, workers whose existing working patterns lack certainty will be able to apply for certainty in respect of any part of their working pattern (i.e. the number of hours worked, the days of the week worked and the times on those days that they work).
In addition, if a worker is on a fixed-term contract of 12 months or less, this will be considered to have a lack of predictability and the worker will be able to apply to extend the fixed term or to remove the fixed term element of the contract altogether – in other words, making it a permanent contract.
The request from the worker must explain that it is being made under the Workers (Predictable Terms and Conditions) Act 2023, what the change is that they are asking for and when they propose it would take effect. This reflects the current regime for fexible working applications that employers and employees will be familiar with.
The Government previously indicated that the qualifying period for this right would be 26 weeks' service. However, it isn't expected that workers will have to have worked continuously for the employer during that 26-week period.
It is also expected that workers will only be allowed a maximum of 2 requests during any 12-month period.
The right will also extend to agency workers, who can choose whether to make their request to the agency or the hirer. However, they will need to meet certain other qualifying criteria, and this is expected to be more complicated.
What does it mean for employers?
Employers will be required to deal with any requests in a reasonable manner and notify the worker of their decision within one month of the request being made.
If a request is granted then employers must offer the new terms within two weeks of granting the request. Employers cannot make detrimental changes to other contractual terms at the same time as granting the predicable working request.
An employer may only reject a request on certain, specified, grounds including:
The burden of additional costs
There not being enough work during the periods the worker wants to work
A detrimental effect on recruitment
There are currently 6 specified grounds, but the Government may add more.
When does it come into force?
According to the Government's press release, the measures in the Act will come into force in approximately 12 months from now ((September 2024), which will ensure that employers have sufficient time to prepare for the changes. A new Code of Practice will also be produced by ACAS and this will provide guidance on how to make and handle requests for a more predictable working pattern. It is expected that a draft Code of Practice will be available for public consultation in the Autumn.
Katie added "It is difficult for employers to navigate this ever-changing legal landscape which is where we come in. Our Employer Protect Scheme is a service designed to meet the needs of all employers, whether you have a dedicated HR function or not, giving you peace of mind and protection against the risk of an expensive employment tribunal claim".
Contact our Employment Law experts today at employment@bannerjones.co.uk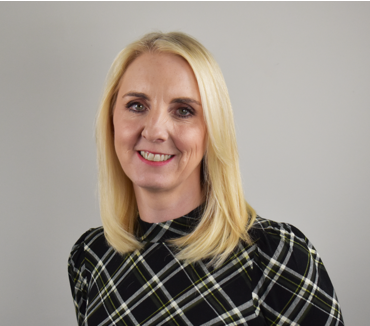 Katie Ash
Director
Solicitor
Head of Employment Law
Talk to Banner Jones
We are ready to help you