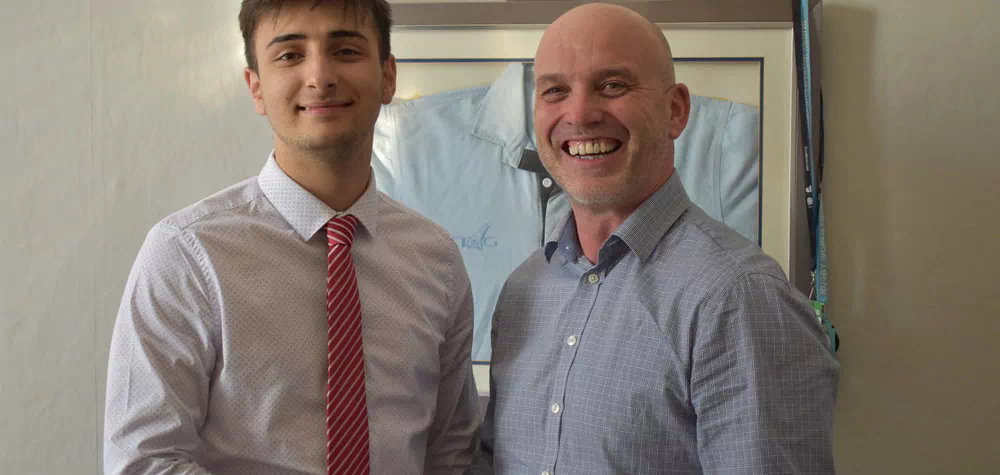 17-09-2019
My Summer With Banner Jones by Atacan Aydinli
When I saw the opportunity to gain some experience in a very reputable law firm's commercial law department, I knew I had to take it. Having heard only positive things about the firm, I really wanted to get the best out of my placement and so I welcomed the chance to work in a smaller firm that had a good reputation and was still considered large within its own region. I knew that I would be getting a great insight into my chosen profession from one of the region's best firms. The size of the firm has allowed me to work very closely with the staff in the department which is an opportunity that I would be unlikely to get at a larger firm. This has allowed me to take on an increased level of responsibility and a larger scope of work. On top of this, I was aware of Banner Jones' plans to expand and grow in the near future, so I would have the opportunity to leave a good impression and make myself a desirable asset to the firm in the future.
Having no employment experience in a law firm but some knowledge of commercial law theory from my degree, I was very eager to learn what the job as a solicitor entailed and was excited to learn how the theory operates in practice. I expected to work hard within the role, but also enjoy the opportunity that had presented itself to deepen my understanding of my chosen future profession.
From start to finish, throughout my placement I have learnt a vast amount. From being taught how to use the case management database system at the beginning, to working on real cases and meeting clients, I've managed to get a real appreciation of the work that is required for a law firm to operate. Meeting and liaising with clients has allowed me to deepen my understanding of a solicitor's role within a commercial transaction and the scope of work that comes with it. The skills that I have gained/further developed whilst on the placement will also benefit me when I go back to university for my final year and throughout my working life.
I have enjoyed my time in the Business Legal Services team; working closely with various members of the team has given me a great insight into their range of job roles and has furthered strengthened my desire to pursue a career as a solicitor.
I can't praise them enough for the way that they have helped me to integrate into the team andI always felt l like a valued member. A particular mention should be made for Gabriella Slater who has gone above and beyond what was expected of her for continuously striving to ensure that I was provided with work and provided assistance whenever required. The scope of work that I have been involved in has covered a wide range of commercial law, with a particular focus on commercial property and company formation/operations, which thankfully I covered during my penultimate year at Lancaster University. This prior knowledge of the theory of these areas has allowed me to take on a detailed range of work which I could not have anticipated prior to the placement commencing. I particularly appreciate being invited into client meetings, where just being present has given me insight into the profession.
After initially starting the placement on a voluntary basis, once the placement had finished I was offered a contract for the remainder of the summer until I return to Lancaster to commence with my final year of my degree.
Lastly, I would like to thank Chris, Stephen, Laura, Tatiana, Andrew, Ian, Kareena, Sara, Katie, Gabriella, Rachel, Caroline and Lisa for welcoming me to the team and helping me throughout the placement allowing me to take a step closer to my career goals, and I wish them all the best in their future endeavours.
Executuve Director and HR Director, Chris Sellars says 'Atacan's passion for learning was clear and he was a pleasure to have in the team. We'd like to take this opportunity to wish him every succes with his final year and I'm certain he has a bright future ahead of him.'