In a previous article, we looked at the impact of the country's ageing population on the UK workforce, and the subsequent impact that it was having on employers and businesses large and small.
With many people choosing to work longer, coupled with the abolition of the compulsory retirement age, the average age of people leaving the workplace has increased steadily over the last two decades.
This is a welcome development for many, as highly skilled and experienced employees continue to contribute to the success of companies long after they would previously have retired; but it can also bring about challenges for employers, especially in cases where staff experience health difficulties.
Here, Head of Employment Law at Banner Jones Solicitors, Katie Ash, provides advice and guidance on what policies and practices should be in place to protect both employees and employers when it comes to medical health conditions, with a particular focus on neurodegenerative medical conditions.
____________________
Earlier this year, a report from the All Party Parliamentary Group on Dementia shone a spotlight on dementia as a disability. There are more than 850,000 people with the condition in the UK and that figure is set to rise to 1million by 2025, and 2 million by 2051, according to the Alzheimer's Society.
It is hardly surprising therefore that the APPG felt the need to carry out an inquiry to determine how people diagnosed with the condition whilst still in employment felt their diagnoses had been managed by their employer.
Research backed up by a survey of 350 people carried out by the Alzheimer's Society found that a third (36%) of people questioned with the condition didn't tell anyone at work about their diagnosis; over half (53%) admitted that their employer wasn't supportive when they did; and two fifths (42%) said that with adaptations and the right support, they would have continued working longer.
These findings are concerning, not only because in such cases business owners and decision makers could find themselves facing claims of disability discrimination under the Equality Act 2010, but also because of the missed opportunity to continue to benefit from the expertise of an established employee.
Dementia is a disability, and as disability is a protected characteristic under the Equality Act 2010, employers of employees with dementia have a legal duty to make 'reasonable adjustments' for that employee.
This could include adapting the working environment - creating quiet spaces; investing in clear signage and labelling; allowing a team member to work from home.
And whilst employers are not expected to change the nature of a role, adjustments could also include introducing part time hours or flexible working, or reallocating certain duties to ensure that a person with disabilities is able to carry out their job safely and effectively.
Having an open dialogue with the person in question in order to ensure that both parties are clear on what the needs of the individual are, and how the business can best address them, is vital in cases involving a disability.
Other key factors to take into consideration with regards an employee with a neurodegenerative disease such as Dementia and Alzheimer's includes:
Differentiating between absenteeism caused by the disability vs other reasons - disciplinary action because of sick leave taken as a result of the condition could be deemed prejudicial.
Establishing how – or even if – they would like to notify their colleagues of their condition. Employers must respect that choice, with the exception of notifying relevant health and safety personnel.
Of course, the key word with regards all the above is 'reasonable'. Provided an employer has made reasonable efforts to accommodate the person's disability within a role and they have respected the wishes of the person with regards to communication of the disability; they are unlikely to face a claim for disability discrimination.
My recommendation would be that all business look proactively at their workplace sickness policies to ensure that they are as robust as possible in advance of a potential diagnosis, and in some instances seeking legal advice to help futureproof those policies would be prudent – especially in larger organisations where there are a variety of jobs with varying roles and responsibilities.
……….
In July last year, Banner Jones became one of the first law firms to sign the TUC Dying to Work Charter - an initiative put in place to highlight the firm's commitment to treating its staff with respect and dignity should they receive a terminal diagnosis.
The firm regularly raises funds for the Alzheimer's Society, and in June it took part in Alzheimer's cupcake day which takes place every year in order to help fund pioneering research, crucial support services and vital care.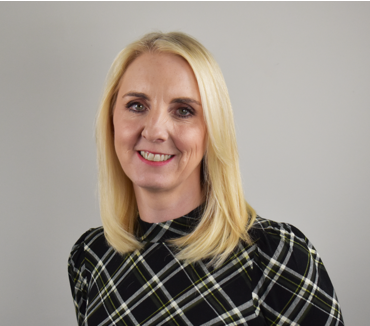 Katie Ash
Director
Solicitor
Head of Employment Law
Talk to Banner Jones
We are ready to help you