What do these ex-couples have in common – Cheryl & Ashley Cole, Liam Gallagher & Nicole Appleton, Ant McPartlin & Lisa Armstrong? Well, they have all argued over who should get the dog during their divorce.
Over the last few years, there have been a spattering of cases in the media where separating couples have disclosed that they have spent thousands of pounds arguing over who should get the dog.
It may seem silly to argue over 'dog contact' or any pet, however it is fast becoming a real issue to deal with alongside children and finances.
How does the law in England and Wales treat dogs in divorce proceedings?
Even though they are an integral and cherished part of the family, the law in England and Wales treats dogs as 'property'. Whereas in Alaska for example, pets in a divorce are treated more like children with the Courts 'taking into consideration the well-being of the animal'.
Where there are couples without children, the question of who has the dog can be the main cause of argument. In cases where there are children of the family, the dog will usually live with where the children live, so as to avoid any further upset for both the children and the dog.
The question of who rightly owns the dog can sometimes be difficult for the Court to determine. Factors the Court may take into account could include the following:
Who paid for the dog
Whose name the dog is registered with at the vets
Who pays for the bills and outgoings for the dog
Who is able to demonstrate that their lifestyle upon the separation/divorce will allow them to best care for the dog
What could the possible outcomes be?
Ownership of the dog being transferred from one person to another
A shared care arrangement including the costs (just like with children) – this was the preferred outcome for Cheryl & Ashley and Noel & Nicole.
Recently, a popular tabloid ran a story about a judge sitting at the Family Division of the High Court ruling over a multimillion pound divorce case, but deferring the issue of who should get the dogs to a mediator with experience of dogs.
You may not own a pet or even be an avid fan of pets, however, arguments surrounding a pet should not be viewed or handled dismissively or insignificantly. We at Banner Jones handle all matters empathetically and sensitively and we won't treat your dog as property.
Considered a Pet-Nup?
Of course, there is no reason why couples cannot incorporate arrangements concerning their pets into a prenuptial/postnuptial or cohabitation agreement to avoid any future potential conflict/disagreement. You could also consider a specific agreement known as a 'Pet-Nup'.
A Pet-Nup can help you agree in the event of a divorce or separation who will be the primary carer of the pet, whether there are any shared responsibilities and who will be responsible for paying costs such as vet bills.
Pet charity Blue Cross have recently done some research that shows:
Four pets are taken in by Blue Cross every week following relationship breakdowns
Dogs and cats are the most fought over pets, followed by horses, rabbits and guinea pigs
When Brits split it is usually (56%) the wife or girlfriend who keeps the pet, whereas just under a third of men (29%) retain full ownership
For those who couldn't decide who should keep the pet, 15% decided to give them to a family friend, 12% to family members and 6% to pet charities such as Blue Cross
We know that the emotional attachment to pets can be huge, which is why we see so much upset over who gets to keep them when a couple breaks up. People may find if they draw up a Pet-Nup, there may be issues around its enforceability if there is a dispute, but we find if a couple agrees matters up front they usually stick to this. Blue Cross have created a free Pet Nup template that you can find here. We would advise that you do seek legal advice though if you think you may need to rely on this in court in the future.
Photo by Victor Grabarczyk on Unsplash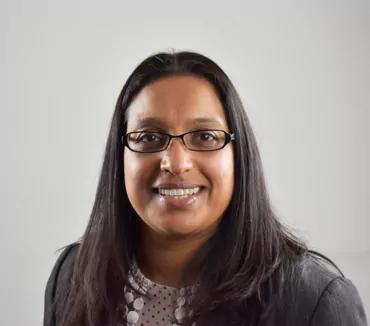 Talk to Banner Jones
We are ready to help you