From 11 November 2021, all care home workers and anyone entering a care home must be fully vaccinated, unless they are medically exempt under the Health and Social Care Act 2008 (Regulated Activities) (Amendment) (Coronavirus) Regulations 2021.
The vaccination requirement extends not only to workers but also to agency workers, contractors, volunteers, experience students, job applicants and other visitors such as medical staff, tradespersons and therapists. To meet the November deadline workers must have already had their first vaccination to be fully vaccinated by the November date, and whilst vaccination take up has been strong in the UK there are still a large number who do not wish to have the vaccine or cannot have the vaccine for medical reasons.
If a medical exemption does exist, then the employee will be able to self-certify that they meet the medical exemption criteria. The Self-certification form for people with medical exemptions created by the DHSC can be used on a temporary basis prior to the launch of the NHS COVID Pass system. Once the NHS COVID Pass system is launched, a formal medical exemption will need to be applied for and any self-certification will expire after 12 weeks.
It is expected that employers will be able to dismiss employees lawfully where they refuse to have a vaccine and there is no medical exemption that applies, as it would be illegal to continue to employ them. However, if an employee has more than 2 years' service then they have the right not to be unfairly dismissed and although illegality is a potentially fair reason for dismissal, an employer must follow a fair process before dismissing an employee for this reason. Such a fair process would involve consulting with the employee and considering the availability and suitability of alternative employment.
To help employees and employers at CQC-registered care homes in England understand the vaccination rules, Acas have produced some guidance. The guidance encourages employers to talk to staff (including those absent from work) about the new requirements before 11 November 2021. It also encourages consultation with recognised trade unions or employee representatives, which should cover who is exempt, how checks will be undertaken to confirm vaccination status, how compliance with the UK GDPR will be ensured and whether time off and pay for staff to get vaccinated and recover from any side effects will be offered.
The guidance provides information on how to check if an individual is vaccinated and what information must be recorded. If an employee refuses to be vaccinated and is not exempt, Acas encourages discussion and informal resolution. It suggests options such as redeployment, short-term paid or unpaid leave (if an employee is awaiting vaccination or proof of exemption), or the undertaking of training for a limited time. If a resolution cannot be found, Acas advises that employers may start disciplinary proceedings if all available options have been explored. They must follow a fair procedure, including offering the right to appeal any decision. The guidance states that employers should treat everyone fairly and follow discrimination law.
Discrimination law can be a complex area for both employers and employees, and we would advise that you seek advice if you are an employee who feels that they have been treated unfairly at any stage, or if you are an employer facing a discrimination claim against you. Our Employment Law team are here to help.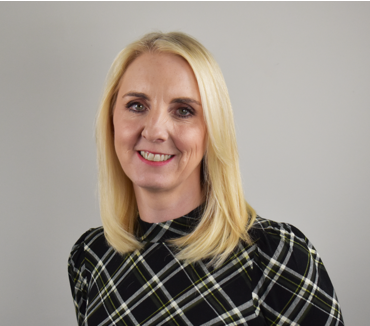 Katie Ash
Director
Solicitor
Head of Employment Law
Talk to Banner Jones
We are ready to help you