As an employer, you will know just how important the wellbeing of your staff can be, but it's not always easy to implement. At a recent 'Listen & Learn' event in Chesterfield, Banner Jones Solicitors' Employment Law team discussed the importance of having a wellbeing focus in the workplace and, in this article, Head of Employment Law, Katie Ash focusses on the methods of best practice when it comes to ensuring that strategies are all encompassing and effectively implemented.
As such a large part of an employee's life is spent at work, it's important that employers play an active role in ensuring that their workers develop and maintain a good quality of life and a healthy relationship with their place of work. After all, healthy and well-motivated employees will have an equally positive impact on the productivity and effectiveness of a business!
Looking at the topic from a managerial perspective, it's vital that you understand the importance of having a wellbeing focus in your workplace and are aware of what can happen if it goes wrong.
Managing mental health
It's thought that one in four workers will experience poor mental health at some point in their lives, with this found to be the leading cause of long term absence from work (which amounts to an economic cost to the UK of £70bn per year!).
Recognising the potential trigger points for mental ill health and keeping communication lines open with your employees will allow for successful management and promotion of positive mental health.
It goes without saying that conversations regarding an individual's health must be broached sensitively but, as a manager, there are many things that you can do to minimise any added stresses from the workplace.
For example, keep an eye on staff workloads to ensure that they do not become too heavy, schedule in regular one-to-one sessions to check up on the progress of work, and tailor your management style to suit the varying needs and personalities of employees.
Encouraging flexible working and a healthy work-life balance
Work can be stressful and the competitive, faced-paced nature of many industries is a definite contributor. When devising a strategy to improve the health & wellbeing of staff, encouraging a flexible approach to working and a more favourable work-life balance may be something to consider.
Modern workplaces are increasingly becoming more flexible and no longer is it always necessary for employees to be based in the office every day in order for tasks to be completed – the wonders of the internet and cloud technology means that working from home is increasingly feasible and a more relaxed, flexible work routine can actually aid productivity in the long run!
Making sure that your employees feel like they work in a caring and understanding work place - where the occasional morning off for an important commitment or day working from home isn't frowned upon - will often lead to fewer days of absence and greater efficiency and enthusiasm whilst at work.
Promoting health & wellbeing at work
Increasingly, employers are choosing to offer the 'full package' when advertising job roles as a means of increasing the favourability of the company to highly-skilled applicants. And, with people becoming more conscious than ever around mental health and general wellbeing, employers who can offer these packages are seen as taking a step in the right direction towards providing measures to improve and sustain levels of happiness and healthiness in their place of work.
From private healthcare, to outdoor activities, ergonomic work areas and health & safety training, there is a myriad of 'perks' that can be introduced that encompass actions being taken to alleviate workplace stresses as well as cope with any ill health that does arise.
Employment law
In 2005, the government first introduced a 'health, work and wellbeing initiative' which outlined a comprehensive strategy for protecting and promoting the health and well-being of those in employment.
From a legal perspective, employment law surrounding wellbeing in the workplace can overlap with HR functions, but in particular would provide the following:
A safe and supportive working environment;
A workplace free from bullying and harassment;
A defined job role and clear responsibilities;
Appraisals, feedback and opportunities for development.
As an employer, you must recognise your rights as well as the rights of employees when faced with a case relating to health & wellbeing. Under The Equality Act 2010, if employees believe that they are being treated unfairly because of their mental or physical health, they do have the right to raise a complaint of discrimination.
Employers are required to make 'reasonable adjustments' to workplace practices for disabled employees – whether arising from physical or mental health condition. Should the reasonable adjustments not be effective in allowing the employee to remove the disadvantage faced as a result of their disability, employers may be able to dismiss them on fair grounds.
For support and guidance with devising a health and wellbeing strategy in your workplace to ensure your employees feel fully supported and a positive employee-employer relationship is maintained, get in touch with Banner Jones Solicitors - our expert team of solicitors are on hand to provide legal advice across the spectrum.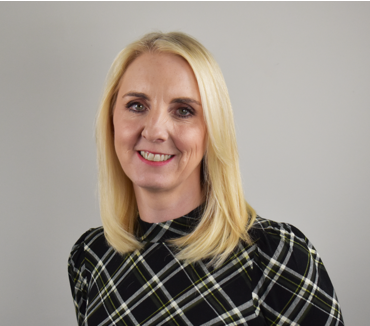 Katie Ash
Director
Solicitor
Head of Employment Law
Talk to Banner Jones
We are ready to help you