How to avoid an Employment Tribunal Claim
The cost of defending Employment Tribunal cases can vary significantly and could cost your business anything from £10,000 to £50,000. Then if the claimant is successful, there will be the cost of compensation on top of this. The average award for an unfair dismissal case in the UK is a little under £7,000, with claims resulting from discrimination costing significantly more. Businesses also need to consider the hidden cost of employment law claims caused by the damage it can do to their reputation as an employer and as a business that clients and customers want to work with. Often this cost can be more damaging than the award itself.
Prior to July 2017 a claimant would have had to pay a fee to the employment Tribunal to start their case. This was found to be unfair by the Supreme Court as it was argued that it limited access to justice and fees were then abolished. Since fees were abolished, the case numbers going to Tribunal have increased by 90%, which has resulted in a long backlog of cases; which has only been further exacerbated by the pandemic.
The costs of Tribunal cases are often unbudgeted and can be very damaging for smaller businesses. The good news is that many of the disputes that result in a tribunal hearing can be satisfactorily resolved if dealt with promptly and by following the correct procedures.
Have procedures and make sure you follow them
Consistency is a key word for any employer, as any disparity can cause issues and has the potential to cause grievances amongst your workforce.
Make sure that you issue a contract of employment for every worker on day one of your employment relationship and ensure that the terms are consistent across similar roles.
Create a staff handbook that clearly identifies your policies and procedures and make sure that the whole business follows them. Ensure that line managers have the necessary training to deal with any disciplinary and grievance issues, and that they follow the correct procedures at all times. Bear in mind that if one of your managers fails to adhere to employment law when dealing with employment issues, both them as an individual and you as the owner of the company can be liable for any resulting claim at a Tribunal.
It is also important to review your policies regularly and keep them up to date with any changes in the law.
You should follow the Acas Code of Practice on disciplinary and grievance procedures as a minimum when handling employment disputes in the workplace. The procedure you have followed will be taken into account if the case reaches an employment tribunal and it is therefore good practice to adhere to this statutory code. In an unfair dismissal claim, the employment tribunal may increase an award of compensation by up to 25% for an employer's unreasonable failure to comply with any provision of the code.
Deal with matters immediately
A fair and open management style that encourages communication can lead to higher employee engagement and retention, reducing common workplace issues. However, should an issue arise, such as an employee having a grievance with another employee, then it is important that line managers deal with these issues quickly and reasonably to avoid the matter escalating.
Formal grievances need to be put in writing and you should follow the Acas Code of Practice on disciplinary and grievance procedures. If a situation cannot be dealt with informally, or gives rise to disciplinary issues, you should never dismiss on the spot. You should be clear about the allegations and record them in writing, act quickly and it may be a good idea to reduce the amount of communication between the parties. Seek advice if you are not sure about employment rights.
Keep Records
A paper trail is absolutely key in any tribunal claim and indeed most employment cases as it means the difference between having a good defence and having no defence at all.
Records should be kept throughout the course of someone's employment, not just at the point of the problem, including even informal issues. Records can take the form of paper notes, text messages and even screenshots of social media posts. Carefully consider what you write down about your employees, as any notes may need to be disclosed to them should a subject access request ever be made by the individual.
Keep a formal record of any meetings with a staff member and follow up the conversation in writing for the record. You may also need to get other employees involved to produce witness statements.
The role of ACAS
ACAS stands for 'Advisory, Conciliation and Arbitration Service'. ACAS are an independent public body that receives funding from the government. They are impartial, and have no ability to make a decision with regards to a case. ACAS are there to help people avoid going to an Employment Tribunal by trying to help them resolve matters before a claim is brought. The first stage a claimant wanting to bring a claim has to go through is ACAS Early Conciliation. This is mandatory. If a Claimant does not engage in ACAS Early Conciliation process, they will not obtain an Early Conciliation certificate number which they need to be able to issue their claim form. In July 2020, ACAS said that 40,000 cases a year went to the Early Conciliation stage, with 77% of these avoiding the Employment Tribunal, highlighting the importance of the role they play.
As the respondent in a claim, you may not be contacted at this stage, but you typically will be, and it is an early opportunity to stop a claim in its tracks – claimants can be persuaded that a settlement may be the best option for them, and may of course be for you too.
Other options
Another option is for the employer to explore a settlement agreement or COT3 agreement. While you may be reluctant to settle if you do not accept the merits of a case, it may still be financially beneficial to offer a commercial settlement rather than risk the cost of further legal disputes in trying to defend a claim. If you do however wish to appeal the decision of the Employment Tribunal, we can also help with this type of case.
The Banner Jones Employment Law team have extensive experience in helping employers with Tribunal Proceedings and should you need any further information on key issues or require legal advice about your specific case then please get in touch. If you think you have an issue in your business then it is always best to seek advice at an early stage. You may just need some help with the employment tribunal process, or your wish to discuss the complexity of the claim. Whether you need advice on a straightforward claim or a number of complex cases, we can help.
For more infomaton vist our web page https://www.bannerjones.co.uk/pages/employment-tribunals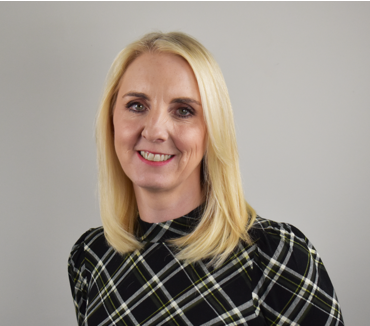 Katie Ash
Director
Solicitor
Head of Employment Law
Talk to Banner Jones
We are ready to help you