Lockdown has put pressure on everyone's relationships in lots of different ways, but for many couples that were already struggling to keep it together, it has simply been the final straw. If your relationship has reached breaking point and one of you needs to move out, please do not worry about losing your right to the marital home. One of the most common myths in family law is that you will lose your legal rights to the marital home if you move out.
If you are the joint owner of the property then you will remain the joint owner, even if you decide to move out.
If however, you do not own the house and it is in your partner's sole name then again, don't worry, we can help you to register what we call 'matrimonial home rights' on the property. Equally however, the reverse is true; if you are the sole owner then your partner can also register 'matrimonial home rights' on the property.
Either way, we can help you to protect your interests as part of the divorce process.
What are Marital Home Rights?
If you do not own a share of the marital home then you can still protect your interest in the property by applying for 'Matrimonial home rights'. This is a statutory right to protect your interest in the marital home.
Once the application is submitted, a caution is placed on the registered title of the property, which in effect is a notice that prevents it from being sold, transferred or mortgaged without your consent. Any attempt to deal with property, will then be flagged up by the conveyancers or stopped by the land registry.
A notice is served to the owner of the property, and the protection will last as long as you are married or remain in a Civil Partnership. An agreement would be sought from the other party, or an application made to the Court to ensure that the Decree Absolute (which legally ends your marriage) is not pronounced until a financial settlement is agreed between you, or made by an order of the Court.
If you and your partner are already going through divorce proceedings, an application can still be made to the Court to extend the protection (if a Decree Absolute has already been pronounced), but you have not yet agreed how the finances are to be split.
This is the only way you can protect your financial interest in the matrimonial home and we would recommended this to anyone who is separating and does not own an interest in the martial home.
One thing to note is that matrimonial home rights do not extend to other properties owned by your spouse or civil partner, such as holiday homes or rental properties, and these properties would have to be dealt with within the divorce or civil partnership dissolution proceedings. Restrictions can still be placed on these by way of a unilateral notice, or by a restriction being placed on the title to the properties (which would be required by the Court). We can guide you through this.
If you need any advice on matrimonial property or have any questions about starting divorce proceedings, please get in touch with our award winning Family Law team. All appointments can now be done either over the phone or by video chat at your convenience.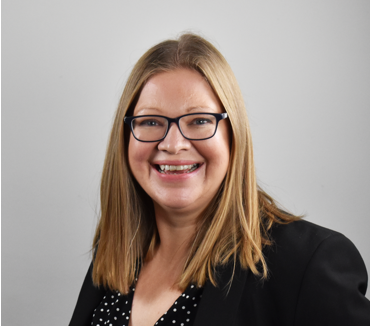 Kelly Parks
Director
Solicitor
Head of Family Law
Talk to Banner Jones
We are ready to help you