For many business owners and decision makers, the lockdown restrictions introduced as a result of the Covid-19 crisis have provided them with an unprecedented opportunity to review their operations.
While no one can deny that the shift to remote working en masse has come with its own set of challenges, there is also a general consensus that the ability to reduce commute times and offer employees a more flexible and agile way of working is significantly beneficial.
Indeed, at one time or another throughout the pandemic, many board room discussions around whether there was a need to sustain an office environment in the longer term have taken place.
However, that decision is not as black and white as one first thinks – with employers also needing to take into consideration a whole host of wider factors including the terms of employee contracts, and the rights of staff members to 'switch off' at the end of the working day.
Increasingly the headlines are filled with research and evidence to suggest that working from home has actually had a negative impact on the work-life balance of many, and that the expectation that staff will be readily available to jump on a Zoom at a moment's notice is piling on the pressure.
In fact, it is now such a hot topic that earlier this year the European parliament voted in favour of getting the ball rolling on introducing a law that would allow those who work digitally to disconnect outside of their working hours.
Many German companies already have policies in place that encourage such behaviour, while other countries such as France have already made it a legal requirement.
Here, Banner Jones' head of employment law, Katie Ash, looks at the current legislation here in the UK and provides some insight into what companies now looking to introduce remote working on a more permanent basis should do to ensure their contracts and working practices are up to date.
……………………………………………………………………………………………..
Since the invention of the internet, mobile phones and e-mails, there has been an ongoing debate over whether employers can – or perhaps more importantly, should – contact staff members outside of office hours.
Actually, the law surrounding the matter is very simple. No!
The Working Time Regulations 1998 stipulate that workers have the right to an uninterrupted rest break each day (11 hours), or compensatory rest as soon as possible when this isn't possible. There is also what is known as the 'implied right' to be provided with a safe and healthy working environment (which includes being free from stress) and the obligation on employers to undertake a risk assessment to ensure that this is the case.
If an employer fails to provide an employee with adequate rests or a safe and healthy working environment, they could find themselves facing a claim for unfair constructive dismissal if an employee resigns from their employment because of a breach of trust and confidence arising from such a failure.
That said, the lines have been well and truly blurred over the past year as a result of the pandemic, and in many cases employees have requested more flexible working hours in order to accommodate home schooling and other lockdown-related challenges.
For the most part, there has been a mutual understanding between both staff and line managers, but as restrictions lift and the world returns (slowly) to normal, that is likely to change, and employers may find themselves in hot water if they don't adhere to current legislation or the terms of the contract.
What if we want to introduce working from home more often?
In cases where businesses are now looking to embrace a more fluid and flexible way of working – perhaps allowing team members to work from home more frequently, or even going as far as to close their offices altogether – they may need to go through a re-contracting exercise.
What does re-contracting entail?
If you are fundamentally changing the contractual terms of someone's employment, such as the location of their place of work, that will mean revising terms and conditions, and asking staff to agree to the changes.
Where possible, this should be done amicably to ensure that the changes best meet the needs of the business and the individual, but if a member of staff does not agree to the changes you may need to consider taking steps to try to enforce the change by way of dismissal and re-engagement.
This could mean obligations to inform and consult on a collective (as well as an individual) basis.
What if my employees want to work more flexibly, outside the usual 9-5?
If employers want to incorporate the ability for their workers to have the freedom to work outside of the normal 9-5 they are also going to need to think about stipulating what that means in terms of 'out-of-hours' contact. The employer may also need to think about shifting their focus from the employee's 'input' to their 'output'.
Having 'core' or set hours in the contract of employment and agreed outputs, perhaps in the job description and supervision / appraisal documentation / processes will help to protect employers who adopt such flexibility in the longer term. And this will help employees and managers to ensure that there are times when the employer will be in contact with the employee, so that the employee can switch off.
Whatever is decided, ultimately the emphasis will need to be on the health and wellbeing of the employee and setting appropriate boundaries that allow them to differentiate between work and personal time will be a crucial part of this.
While no one is suggesting that there should be a ban on sending work related e-mails outside of the usual working day, staff need to have the confidence that they are not expected to pick up or action anything.
Similarly, if your business requires someone to be on call to deal with emergency situations as and when they arise, there should be a clear rota in place to ensure that each individual is aware of their responsibilities, in order to protect their right to 'switch off'.
If you have any questions surrounding employee contracts and how to ensure they meet the needs of an increasingly agile workforce, please contact the Banner Jones Employment Law team.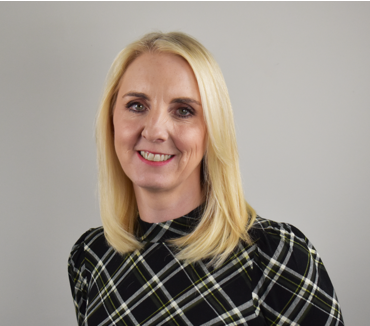 Katie Ash
Director
Solicitor
Head of Employment Law
Talk to Banner Jones
We are ready to help you