It has been more than three years since the EU reference took place, during which time it's fair to say the phrase 'Brexit' has dominated the headlines.
And whilst many have a general feeling of fatigue about the topic as a whole - as the turmoil in parliament, and the associated uncertainty over whether we will leave the EU without a deal continues - many business owners and decision makers have legitimate concerns about what it means for them, and their employees.
Some are no doubt questioning the trade landscape in the UK once the political rhetoric is done, considering how such an exit will affect their performance and sales channels, and ultimately how to reduce their larger overheads in a bid to remain sustainable.
As such, this is also a worrying time for commercial landlords whose tenants may be affected by difficult or uncertain trading conditions which has left them in a position where they need to escape a long-term lease or even become insolvent.
Now, as the official deadline of October 31st looms Banner Jones' Business Services Solicitor Ian Osborn talks us through the key facts every landlord should know in preparation of an exit – deal or no deal.
………………………………………………………..
This has been a very difficult time for many businesses, during which rumour and speculation with regards what Brexit means for the economy in the immediate and long-term future has been rife.
People have been future proofing as best they can, but with little real clarity with regards trading agreements and what our relationship with the EU will look like moving forward that has been a difficult task, and one of the major concerns that I have been approached about by clients is with regards commercial properties.
Based in the Midlands, and situated alongside the M1 corridor, large warehouses and logistical 'sheds' are commonplace. The accessibility to numerous airports, major motorways and transport links, and several ports is excellent, making it an attractive home for distribution centres.
In recent months, I have seen an increase in enquiries relating to how landlords can protect themselves if their tenants need to downsize, relocate abroad, or go into administration before the end of a lease agreement.
First things first, it's useful to point out the facts.
When a landlord and tenant sign a lease, this can only be terminated under the following circumstances:
The tenant can terminate the contract and agree to leave the premises upon the expiration of the lease (presuming that the tenant does not enjoy "security of tenure" under the landlord and Tenant Act 1954 or where the tenant chooses not to renew).
Both the landlord and tenant can come to a mutual agreement and surrender the lease.
The tenant takes advantage of a break clause within the lease agreement, as outlined in the original agreement.
The landlord brings the lease to an early end through forfeiture if the tenant is at fault i.e. not paying their rent.
As the ambiguity surrounding market conditions continue, we may expect to see more tenants looking to leave long-term lease agreements through options 3 and 4, as they begin to consolidate assets and consider their long-term position.
So, what does this mean for landlords?
Earlier this year, a High Court judgement rejected the notion that Brexit can be used as a "frustrating" event. Therefore, if a tenant does not withstand the market insecurity, this is not enough for them to be able to escape a lease.
However, if a tenant enters administration or liquidation, or stops making payments, the landlord can forfeit the lease – assuming that the commercial leases contains a clause to allow it. This will allow the landlord to secure vacant possession and re-let the property.
This helps, to an extent, but it may leave you as a landlord with unresolved payments from the previous tenant and a vacant space which other possible tenants may be reluctant to take on which is not ideal.
A potential solution – or compromise – in cases where the tenant is unable to make rent payments is to seek an alternative agreement with them. This may not necessarily mean you will need to terminate the lease, but it could for example, see you bring on a third-party to share the occupation to ease financial pressures on the current tenant. Alternatively, temporary rent reductions or suspensions if handled well could be worth considering in a bid to ensure a long-term lease survives.
If a tenant is unable to continue trade it would be in a landlord's favour to avoid the issues associated with forfeiture of the lease. You could therefore negotiate the surrender of the lease with a suitable financial agreement based on affordability. Although the long-term occupation of the space will be lost, the financial terms upon how both parties leave the lease will go a long way to avoiding a sustained loss of rent.
Brexit is a unique issue, but under normal circumstances there are a number of measures that can be taken to protect oneself when agreeing the terms on a lease – from credit checking potential new tenants; taking a security deposit; securing a letter of credit provided by the bank on account of the tenant; reviewing a tenant's business plan; and confirming adequate tenant insurance to minimise liability.
For landlords on the cusp of existing lease renewals, it is important to bear in mind the impact Brexit could have on their tenant's businesses. Tenants may look to take shorter-term leases with provisions that allow them to terminate their lease early if required. Until the precise effects of Brexit become clearer, it may be that landlords need to become more aware of and receptive to such requirements, and of course seek legal advice when needed.
If you would like to speak to a commercial property expert for advice on a lease agreement then call 01246 560 560 or email info@bannerjones.co.uk.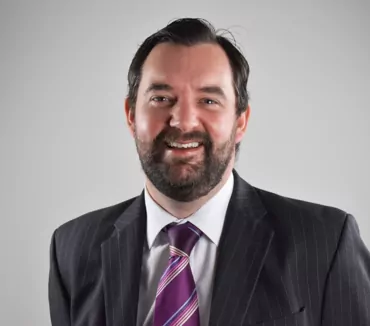 Talk to Banner Jones
We are ready to help you