Most employers will be familiar with the flexible working regime as it has been used in the workplace for almost two decades, and although hybrid working is relatively new, it is important to note that it is simply a type of flexible working. The statutory flexible working regime allows any employee with more than 26 weeks' service to request to work flexibly and sets out a framework that you must follow where a request is made by an eligible employee.
With the 'work from home if you can' instruction to be reintroduced next week thanks to the new variant, you may consider offering hybrid working on a temporary basis until you can assess how your business will operate in a post Covid world. You may see the benefits of hybrid working in terms of employee morale and engagement and the ability to reduce overheads and absence levels, but want to be sure that this model works for you and your business in the longer term.
If your business decides that hybrid working is likely to be adopted permanently then you will need to consider your flexible working policies and procedures, and decide whether these should be updated to include hybrid working as a particular type of flexible working, or whether you should have a particular policy just for hybrid working. There is no right or wrong answer to this and it may depend on your type of business and number of employees. You should however make sure that your managers dealing with requests are trained to ensure that they understand the processes that will apply.
Whichever route you take, it is important to understand that if hybrid working is agreed on a permanent basis, this will be classed as a permanent change to the employee's terms and conditions and a new contract should be issued to the employee. The contract should cover the following issues:
Where the employee will work. This may be in more than one place
What hours the employee will work, and when these will be worked
How expenses will be dealt with, including travel to your premises
Confidentiality and security obligations on the employee, including with regards to GDPR
Dealing with who is responsible for insuring what in terms of your property
Giving you the right to enter the employee's home on reasonable notice
You will also need to ensure that a risk assessment is undertaken in respect of any employees working from home to ensure that they have everything they need to work safely. Whilst there is no legal obligation for you to provide particular equipment to an employee (unless the employee is disabled), you may wish to consider whether providing equipment is in your interests in terms of ensuring an employee can work productively and efficiently.
It is fair to say that managing employees remotely is more difficult, and certainly training and supervision is harder. However, if, after agreeing to allow an employee to work on a hybrid basis, either on a temporary or permanent basis, you find that an employee's performance is not as it should be, then the normal rules of managing performance apply. If you identify such issues you need to discuss these with the employee and give them a reasonable opportunity to improve, including providing support to them where necessary.
If you need guidance with flexible working or hybrid working policies and procedures, our experienced Employment Law team in Chesterfield, Sheffield and Mansfield are here to help.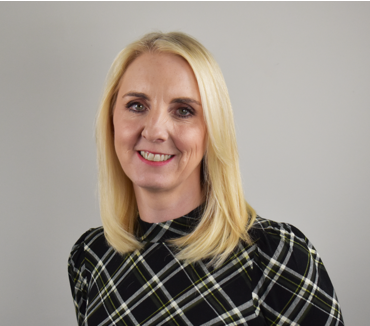 Katie Ash
Director
Solicitor
Head of Employment Law
Talk to Banner Jones
We are ready to help you