For many, 2020 will go down in history as the year that changed everything, and one of the most significant changes was the way in which we work.
Those who could were told to shift their office environment to their homes, and those that could not, suddenly found themselves embracing new rules and regulations around social distancing and the wearing of facemasks, or being placed on temporary leave.
For the most part, employees were told to do what they could to the best of their abilities, and employers were given a little breathing space in the form of the furlough scheme while they made sure they ticked all of the appropriate employment law boxes.
Many businesses have simply muddled through what has been a terribly turbulent year.
It's hardly surprising, therefore, that the Government's Good Work Plan has had very limited airtime since it was introduced in April 2020.
However, as the months continue to pass, it's important that companies of all shapes and sizes take the time to review the new legislation and ensure that they are meeting all of the necessary obligations. A failure to do so could result in significant fines.
So, what exactly is The Good Work Plan?
In a nutshell, it is intended to strengthen workers' rights and to ensure fair and decent work is available to all workers, including agency staff and temporary workers. Its three key considerations include: fair and decent work; clarity for employers and workers; and fairer enforcement.
In this blog, we revisit some of the key elements of the Plan that we published last year.
Right to request a stable contract
Whilst there is recognition within the legislation that many British businesses rely on casual labour and flexible contracts, there is a general consensus that the flexibility is not as favourable for the employee or worker as it is for the employer – a structure that is resulting in financial instability for many.
To try to address this, the Good Work Plan stipulates that any worker, operating under any guise (zero hours, temporary or casual worker) has the right to request a more stable contract.
However, it's important to note that this is a right to request a contract, and not a requirement to actually grant one. As a business, the most important thing is to have a robust process in place to review and respond to such applications and that you can then demonstrate that the decision is fair and appropriate. Simply refuse and face the consequences.
Contracts and statement of rights
These changes are designed to ensure that there is greater transparency around the terms and conditions between the employer and the individual specifically in relation to the role, responsibilities and the worker's rights.
The major legislative shift here is that every worker MUST receive a statement of their rights on day 1 of the appointment. This is intended largely for agency workers and will mean they are better informed with regards to what they are signing up to from the outset.
As an employer, it means contracts must be delivered on day one, and not a week or several weeks down the line, so preparation is key!
Employees should also receive their contracts at the start – if not in advance – of their first day of work, and every effort should be made to ensure that these are signed, returned and filed so that everyone is working from the same hymn sheet.
If for whatever reason that doesn't happen, having a paper trail in place to demonstrate that the employee or worker received and was prompted to return a signed copy will be vital should anything go wrong further down the line and an employment tribunal becomes involved.
Employment status tests
This change is key in any business that employs 'casual staff'.
Under the legislation, there is an increased emphasis on businesses to correctly classify worker status. This is intended to ensure that workers have access to the right rights, so to speak – including pensions, holiday pay, maternity leave etc.
A failure to adhere will also come with increased penalties, with the maximum fine that can be imposed by a tribunal rising to £20,000.
………………………………………………………..
Many businesses will already adhere to the legal requirements simply by following best practice, and others will need to make just minor changes to bring themselves in line.
However, the Good Work Plan is really intended to encourage employers to do more than just the bare minimum.
Many businesses will want to embrace these changes and be seen by their employees and workers alike as a good and fair place to work. To that end, the New Year is an ideal opportunity for many to stop and take stock of their documentation and the policies they have in place. To assist with this our Employment Law team are offering a fixed fee policy and document review, details of which can be found here.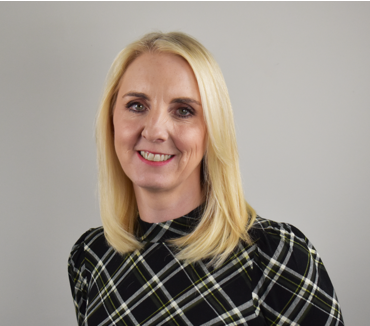 Katie Ash
Director
Solicitor
Head of Employment Law
Talk to Banner Jones
We are ready to help you